The Full Scoop: Customer Testimonials
With a mission of "providing housing resources with an eagerness to serve," the stories of our customers keep us grounded. Just like a tasty cup of java, we hope these stories of home, hope and happiness warm you up on the inside.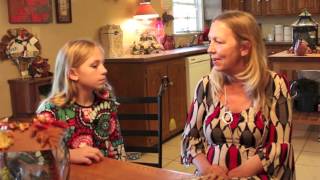 Espresso Yourself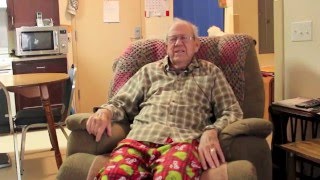 Thanks a Latte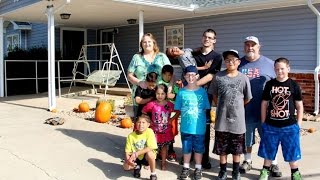 Cup Full of Love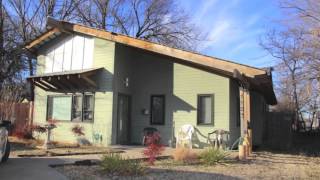 Perking Up Hope
Espresso Yourself

Linda Bell and her daughter, Kitty, dreamed of the perfect house they could call home. With the help of a great Realtor, lender and the OHFA Dream down payment grant, their dream finally became reality. Linda and Kitty enjoy adding special touches that make their new home uniquely theirs.

Thanks a Latte

With amenities designed especially for residents with disabilities, it's no wonder that residents love living at the Rock Ridge Apartments in McAlester. Residents appreciate the accessible features, on-site management and convenient location that make Rock Ridge unique. Rock Ridge was funded in part using Home Investment Partnership Program (HOME) funds.

Cup Full of Love

Tracy and Debra Biddle found room in their hearts to adopt 9 children in need of a loving family. Yet, their small rental property left little room for the children to thrive. With the help of OHFA's Section 8 Homeownership Program, Tracy and Debra now utilize funds previously used for rent to make mortgage payments. Their family has plenty of room to thrive, to grow and to love.

Perking Up Hope

Juggling living expenses can be difficult for anyone, especially for those living with HIV and AIDS. With OHFA's Housing Opportunities for People with AIDS (HOPWA) Program, RAIN Oklahoma helps ease the financial burden so clients can focus on health.
Perfect Blend
As the administrator of 9 different, diverse housing programs, Oklahoma Housing Finance Agency strives to serve up the perfect blend of quality, affordable housing for Oklahomans.
Freshly Brewed
Developers built 267 rental units and rehabilitated 69 more using the HOME Investment Partnerships Program (HOME).
With Affordable Housing Tax Credits, funding for 891 units in 21 developments was allocated. The Multi-Family Bond program made 236 units possible.

House Blend
Utilizing the OHFA Advantage grant program, 876 Oklahomans purchased their own homes, waking up to the perks of homeownership.
Of these, 4 homeowners utilized the OHFA 4 Teachers product, 14 purchased using OHFA Shield and the remaining 858 used OHFA Dream.
In the Housing Choice Voucher Homeownership Program, OHFA closed on 4 loans. The Family Self-Sufficiency program saw a total of 25 graduates.

An Extra Boost
Through Project Based Contract Administration, OHFA monitored and provided payment services for 12,864 rental units in 171 properties.
An average of 10,258 Oklahoma families received rental assistance help through the Housing Choice Voucher program.
Through the Housing Opportunities for Persons with AIDS program, 179 individuals were assisted with housing needs.